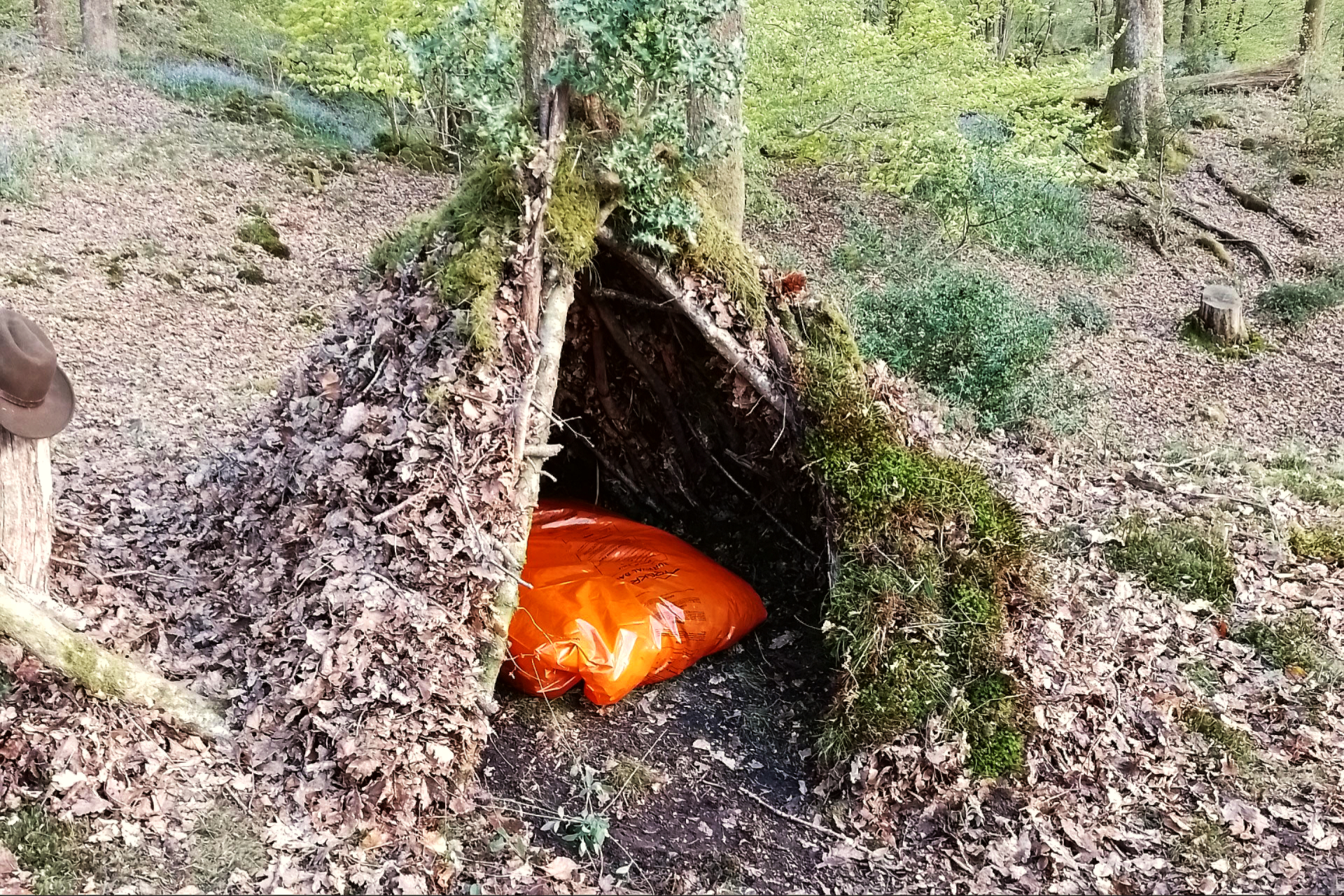 48
Two day wilderness survival training course
Spending that unplanned night out in the outdoors is always daunting. Always be prepared – learn the skills to be self-sufficient in the wild and implement them in our reality-based two day bushcraft and survival training experience in the Lake District.
With hands on learning to hone your skills over this extended period, you will leave with the confidence that you now own those skills to put in to use when it really matters. Even though you will have access to a highly experienced Survival Instructor throughout, this is a real opportunity to focus your learning and make those skills become second nature. You will also be supported with the necessary items to aid in your survival including buckets of tea and mountains of biscuits!
We will cover the same skills as delivered on our Thriver experience (shelter, fire, water, food, navigation, signalling, medical and movement) but with much more time allowed to immerse yourself and refine the techniques. We will also cover more technical fire lighting methods such as feather sticks, and making tools such as bow saws and improvising traps, you will also learn how to make cordage from natural materials.
During the evening we can enjoy being in our shelter enjoying the fire or we can go for a night excursion and experience the forest at night. A truly awesome place to be!
The following day will start by lighting your fire and cooking a proper good bit of scran in the woods. We will then go for an explore and see who else has been living in the woods alongside us, learning the skills of tracking and moving with stealth.
We always have a few more challenges up our sleeves to keep you entertained after your mid-morning brew so always stay ready (another chance to get that fire going, practice makes permanent!).

We will now explore the finer details of procuring protein. You will have the opportunity to understand and build various traps and snares including triggers along with having a go at improvised fishing. Making natural cordage will be covered and you will use this to create your trap/snare.
Our last objective is to find our way to safety and get rescued – navigation and signalling really come into play here.
Even though the skills are real, the location at times rugged, exposed and wet, with beautifully Cumbrian weather, you will be looked after, kept mostly dry and very well fed!
Bring the contents of the multi-day kit list and all will be good. Oh, and bring some mental fortitude, positive attitude and a sense of adventure because you will need it.
INCLUSIONS
Dinner is provided on Day 1, and on Day 2 breakfast and lunch is provided. (You will need to bring your own packed lunch for Day 1).
Tea, coffee, hot chocolate will be available throughout the experience.
This experience is offered on a private booking basis for you and your group, giving you flexibility to choose the date that works best for you. A minimum of two adults are required for each booking.
This two day experience runs from 09:00 on Day 1 to approx 17:00 on Day 2.
location/meeting point
This bushcraft & survival course is run from our fixed camp deep in the forest on the shores of Windermere, in the heart of the Lake District National Park.
Full directions will be provided with your booking confirmation.

Postcode: LA12 8NP (closest available)
Lat/Long: 54°17'02.3″N 2°56'48.9″W
What3words: broth.protected.twitching
Please see the multi-day kit list page for necessary equipment.
SUMMARY
Duration
challenge level
minimum age
BOOK NOW !